Subscribe for a Free Gift
Multiple Smooth Artists Guides Listing
Music lovers and friends, you can also find me on the Smooth Jazz Global Artist Listing and the All About Jazz Musicians Listings for links to my other sites.
https://www.smoothjazz.com/artists?title=&page=2
https://musicians.allaboutjazz.com/gracebrancale
Join The Grace Collaborative - Music Community
Fans, Listeners, Stations, Magazines, & Partners Around the World Thank You So Much
Thank you for your feedback and support. Hearing from you around the world has been a great joy and inspiration. Keep the feedback coming! I hope you enjoy all the compositions. I am very grateful to all for your partnership, support, and am honored to be on your playlists.
We'll keep this site updated on the latest releases and events. Keep your emails and fan notifications coming through your radio stations, as your input is greatly appreciated.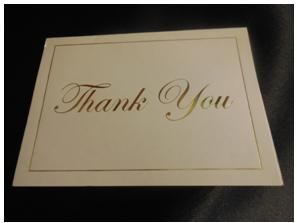 United States
France
United Kingdom
Italy
Germany
South Africa
Vietnam
Switzerland
Venezuela
Uruguay
Uganda
Ukraine
Taiwan
Thailand
Japan
Saudi Arabia
Serbia
Romania
Qatar
Portugal
Philippines
Peru
Panama
New Zealand
Norway
Netherlands
Nigeria
Mexico
Maldives
Morocco
Luxembourg
Lithuania
Sri Lanka
Cayman Islands
Republic of Korea
Kenya
Jamaica
Iraq
India
Israel
Ireland
Indonesia
Hungary
Hong Kong
Guam
Guatemala
Greece
Finland
Spain
Egypt
Ecuador
Denmark
Czech Republic
Costa Rica
Colombia
Chile
Canada
Bhutan
Bahamas
Brazil
Bolivia
Bulgaria
Australia
United Arab Emirates
Romania
China
Dubai
Malaysia
Poland
Russian Federation
Bulgaria
Austria
Belgium
Cypress
Sudan
Gambia
Slovenia
Serbia
Malta
Morroco
South Korea
Jamaica
Dominican Republic
Australia
West Africa
Cote D'ivoire
South Africa
Slovakia
Trinidad and Tobago
Bosnia
Ghana
Belarus
Kazakhstan
Barbados
Sweden
Namibia
Ukraine
Armenia
Singapore
Belize
Turkey
Honduras
Nicaragua
Venezuela